Hours
a Day
Access your office 24/7
Offices From
£ per
month
Offices of every size avaliable.
Office
Sizes Available
Choose from various sized offices and grow your size as your company expands
Located in the middle of Lordswood Chatham. Kent Space Chatham offers Office Spaces and Coworking for Business owners and professionals. Clean, modern and secure workspace.
Our flexible terms allow clients to increase and decrease their fixed space as required, alongside meeting rooms that can be hired on an hourly basis and are perfect for training or meeting clients face to face.
BOOK A TOUR OF YOUR NEXT OFFICE SPACE
YOU CAN BOOK A VIRTUAL OR IN-PERSON TOUR OF OUR OFFICE SPACES.
Register your Interest today!
Don't want to fill in a form? Call us 01634 673307
Or fill in the form below if you are interested in joining one of our coworking or office spaces. We will get back to you as soon as possible, with a free no-obligation quote.
Office Membership - Enquiry
Chatham Offices
Commercial serviced offices in the heart of Chatham, we have a wide range of office sizes available, including co-working hot desks
VARIOUS WORKSPACES
At Kent Space we have some fantastic areas allowing clients and their guests the freedom to work in any environment from co-working to private meetings, relaxing in our break out areas or garden to catching up in reception or in the quiet of their own office.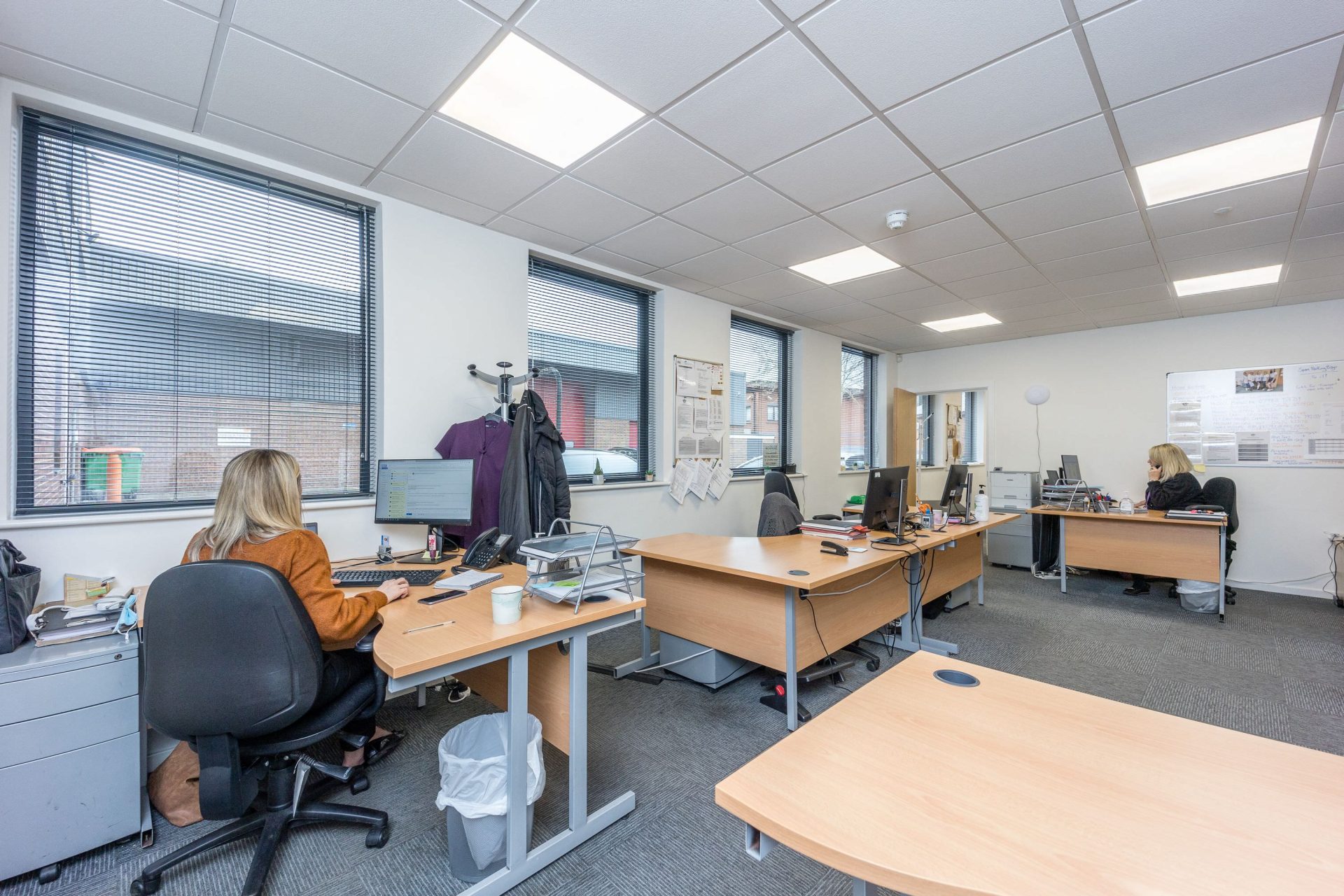 HIGH SPEED BROADBAND
All Kent Space facilities have fantastic broadband speeds for all clients. Individual networks are available to all businesses and great WIFI for our Coworkers and meeting room bookings too.
CHARGE YOUR CAR WHILE YOU WORK
Some of our branches offers an electric charging point on a token basis which can be purchased at Reception, keeping your vehicle charged whilst you work.
Find your perfect office space in Chatham and join our vibrant buzzing community of entrepreneurs and business owners at Kent Space Chatham. Contact us today or book a tour.
Want to join us?
HAVE A CHAT WITH ONE OF THE TEAM today