WE ARE A COMMUNITY OF BOLD MINDS WHO HAVE DECIDED TO WORK UNDER THE SAME ROOF. OUR WORKSPACES IN KENT ARE WHERE INDIVIDUALS AND BUSINESSES COME TO GROW AND GET INSPIRED.
Included in Monthly rental
Not sure what to choose?
Book a tour and see what we have to offer in person.
High speed broadband
All Kent Space facilities have fantastic broadband speeds for all clients. Individual networks are available to all businesses and great WIFI for our Coworkers and meeting room bookings too.
24/7 Secure Access
Our 24/7 access means you can pop back to your office any time, and our rental costs include business rates, electricity, water and cleaning every day. Our space comes fully furnished so you don't need to worry about anything at all, we even have the tea, coffee and biscuits covered.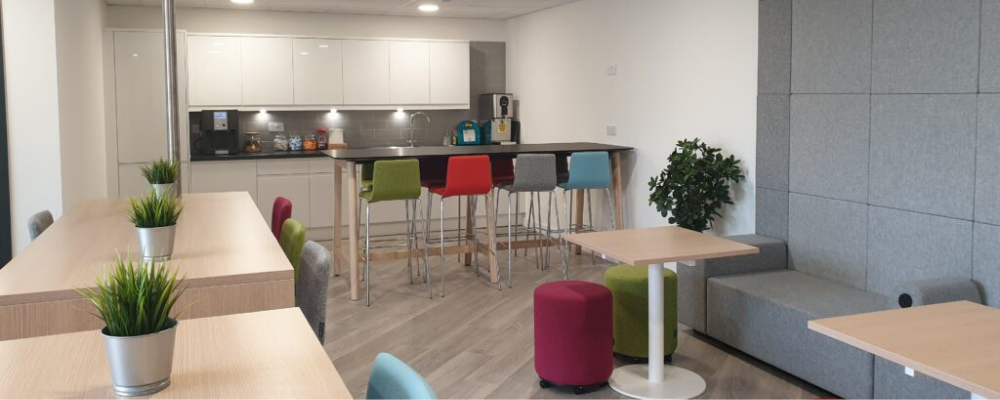 VARIOUS WORKSPACES
At Kent Space we have some fantastic areas allowing clients and their guests the freedom to work in any environment from co-working to private meetings, relaxing in our break out areas or garden to catching up in reception or in the quiet of their own office.
Register your Interest today!
DON'T WANT TO FILL IN A FORM? CALL US TODAY
Or fill in the form below if you are interested in joining one of our coworking or office spaces. We will get back to you as soon as possible, with a free no-obligation quote.
Office Membership - Enquiry
Frequently asked questions
Individual private furnished office, not a shared space Individually alarmed Individually air conditioned & heated FREE onsite parking High-speed Broadband, 100mb Virgin Fibre Breakout/lunch area with complimentary tea, coffee & biscuits 24/7 Access
165 sq ft 200 sq ft 350 sq ft 500 sq ft Starter Suite 2 – 3 people 4 – 6 people 6 – 10 people
Your licence is very flexible and you only need to give Kent Space 4 weeks' notice to vacate your office.
All furniture is provided by Kent Space and included within your rental; we generally do not allow any furniture to be brought in.
Yes, our access systems are very flexible and will allow us to set time zones for your staff.
Kent Space provide the staples for setting up your office, desks, chairs, pedestals etc but should you require an additional cupboard or filing cabinet this would incur a rental charge along with your broadband and telephones. We can advise on costs for this upon your enquiry.
We can set your office up within 24 hours.
We are happy to hang anything you like on the walls of your office but ask that you use our maintenance services for this to avoid any unnecessary damages.
Yes we would recommend you set up a mailbox address for this purpose.
Yes we are able to take calls and answer them in your company name.
BOOK A TOUR OF YOUR NEXT OFFICE SPACE
YOU CAN BOOK A VIRTUAL OR IN-PERSON TOUR OF OUR OFFICE SPACES.